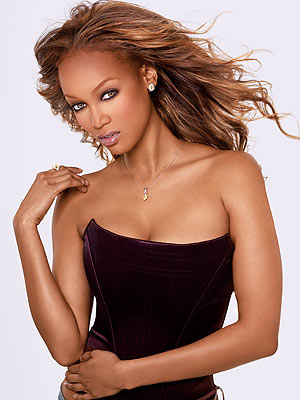 America's Next Top Model premieres tonight. I love this show...even thought Tyra has been getting crazier and crazier with every season. I've been watching ever since cycle 2. If there's a marathon on..there goes my day/night/weekend/social life.
Don't judge me.
Perez Hilton is appearing in tonight's episode apparently. I don't like him. Perhaps I'll mute the tv. There's also some new "reality" show on tonight...High Society. I'm sure I'll get sucked into that one too.

Updated: I didn't get sucked in to the other show...I'm old and went to bed.